HERE AT
SOUNDING SWEET
WE LOVE EVERYTHING
THAT MAKES A SOUND
Whether you need evocative environmental ambient sound expertly captured from different positions, or distinct multi-angle recordings of numerous cars at differing speeds on rolling roads, we have the experience, skills and equipment needed to deliver truly world-class results. And once we've captured your field recordings, we can take them back to our studio to mix, master and make ready for your game. No field recording is too big, too small or too complex, so get in touch and let us know how – and where – we can help you.
DIALOGUE RECORDING
AND ADR
At Sounding Sweet we've welcomed some of the finest names in acting into our VO booth. Working with the likes of Sir Patrick Stewart and David Tennant has not only let us meet legends of the stage and screen; it's given us the opportunity to prove that we can meet the standards and expectations of the very best. Our VO facility is one that lets the finest actors find their voice, allows directors to offer the very best live support, and provides a means to capture every nuance of a performance. And if we need to set-up a live room as a foley booth instead, we can make that happen in an instant.
Creating the very best original music for your game project is at the very core of what we do. In combining our internal team's wealth of experience and talent with a global network of collaborators and experts, we can make sure your project has emotionally striking music that both compliments your game and moves with it. Whether you need to partner with a single electronic producer, or bring together choirs, live bands and orchestras, we can also assure that your game music is written, performed and captured with equal aplomb.
SOUNDS GOOD?
LET'S WORK TOGETHER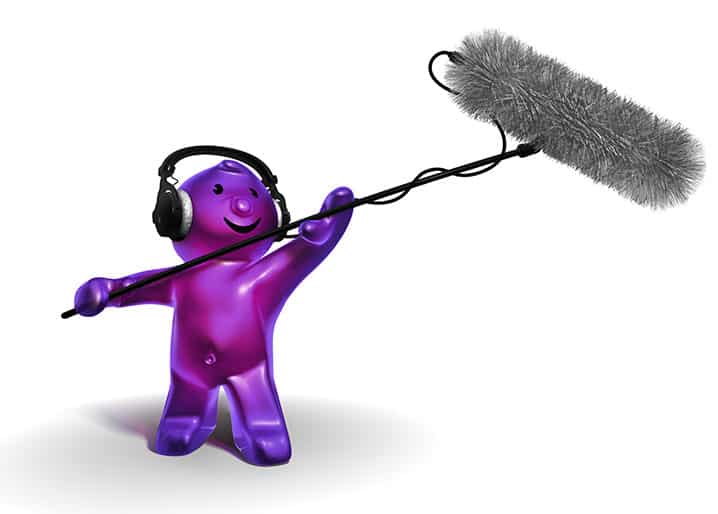 "HARDWORKING AND
EXTREMELY TALENTED"
"I have worked with Ed many times over the years and have always found him to be an adaptable, hardworking and extremely talented audio designer. His mixing skills and experience in particular proved invaluable during the production of Horizon 2. I would recommend Ed to anyone looking to place audio mixing or asset production work, and I look forward to working with him again in the near future."
Gavin Raeburn - Studio Director (Playground Games)